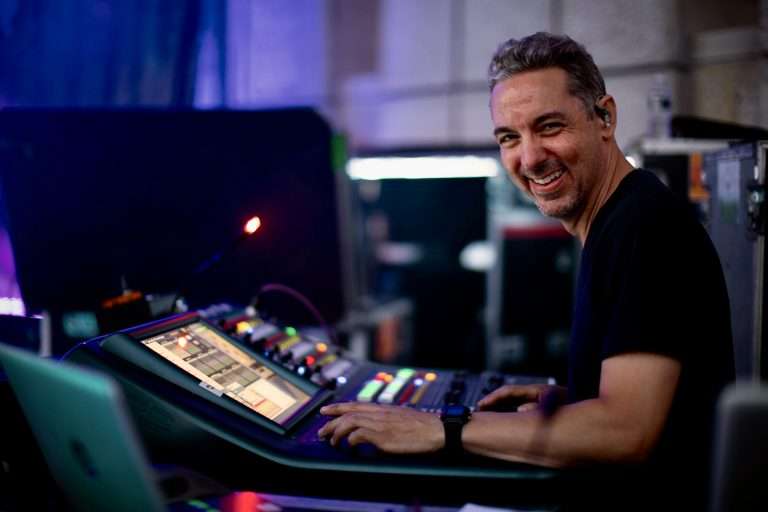 Hi! I'm Nicholas!
I'm a musician, freelance audio engineer, educator, and author proudly from Cincinnati, OH.
My 25+ year career has taken me on wonderful journeys with high-level acts, large-scale festivals, Fortune 500 corporate events, broadcast sporting events, and theater. As well as the occasional dip in large bodies of water.
You can find me stage left as monitor engineer for the band, O.A.R  and 98 Degrees as well as stage right smacking cowbells at home at Cincinnati's Salsa on the Square  — which I co-founded in 2008.
I write for the magazine Live Sound International and companion website, ProSoundWeb — focussing on helping fellow sound engineers by offering live sound techniques, fundamentals and tips.
I was recently featured in New York Magazine!
I chat about my touring career on this podcast.
Oh, and a great interview chatting about Cincinnati's Salsa On The Square summer music series!
I make handy tools for my live sound friends!
Learn more about me:
Reach out any time!
-Nicholas